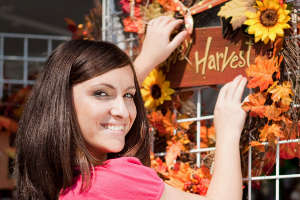 This program offers protection to individuals, organizations or companies who have a kiosk at a show, mall or market.
Designed for
Individuals, corporation or other organization that set up a booth, kiosk, table or a stand at any type of event. This program is ideal for any exhibitors at consumer shows, trade shows, craft shows, food fairs, festivals, concerts, malls, flea markets and farmers markets.
Option #1- Automatic quote/ bind
To qualify:
Coverage required for 7 days or less

Kiosk is 300 square feet or less

K

iosk is located in Canada

No

food and/or beverage served at the kiosk
What's included:

$2,000,000 to $5,000,000 Commercial General Liability – covers Third Pd party Bodily Injury and Property Damage

$250,000 Tenant Legal Liability – covers liability for damage to premises you rent

$25,000 "All Risks" Property Coverage, including coverage ''in transit'' for 48 hours
before and after the show.
Option #2- Manual rating
If you do not qualify for option #1- you may submit an application for a quote.
What's included:
Commercial General liability from $1,000,000.00 to $5,000,000.00.
Contact information

For Eastern Canada risks, contact:
Kelly Smith at 1-800-265-8098 ext: 226
e-mail: This email address is being protected from spambots. You need JavaScript enabled to view it.
For Western Canada risks, contact:
Tryna Foley at 1-800-661-1608 ext: 230