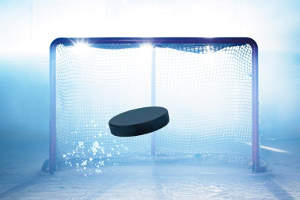 A Randomly selected participant(s) will have the chance to shoot a puck from centre line (89 Feet) OR the far blue line (114 Feet) into the target opening (3.5 inches by 1.5 inches) for a chance to win the grand prize.
Contests are available for a one off contest, seasonal or schedule basis.
Designed For
Individuals, Companies, Sponsors, Hockey Clubs, Arenas etc. who are looking for a great promotional opportunity- Running a contest can result in a very lucrative marketing opportunity for your business. People love to participate in contests and you now have the opportunity to have your fans, customers and clients WIN BIG without spending big money yourself.
For all other Prize Indemnity and various hockey contests, Golden Goal (home team scores at a specific time shown on the Score board), Rapid Fire (20 puck into the open net within 20 seconds), etc. please click the below link:
Exciting news!

In response to popular demand, the PAL team has created a NEW

Hockey Scoro Template Board

FOR USE IN your Hockey Scoro contests!

CONTEST DESCRIPTION

Randomly selected participants have one attempt to shoot the hockey puck from the Far Blue line or Centre Line (PAL Must be notified of each contest).
Two Contest Options Available:
1 template hole opening; middle hole 100% prize value. Two side holes MUST be covered with the cover template supplied with the boards.
3 template hole openings; middle hole 100% prize value; two side holes 5% of prize value. (Additional Premiums required and PAL must be notified for each contest)
WHY PURCHASE A TEMPLATE?
PAL's Hockey Scoro Template Boards can be used over and over for different contests throughout the season.
Contest board will easily be on hand for upcoming contests. The PAL Scoro board can be used with any new online Hockey Scoro submission for future contests.
Hole sizes are regulation-contest size and approved by PAL.
Certain Board images can be custom-designed so they can best serve your clients' objectives.
Great investment for future contests and promotions!
Premiums begin at $75
Hockey Scoro Template Board available for $400, including shipping
Contact Information
For additional information on this program please contact:
Jennifer Stackhouse at 1-800-265-8098 ext. 242
e-mail: This email address is being protected from spambots. You need JavaScript enabled to view it.