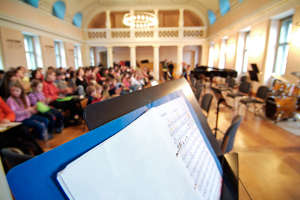 This program provides Event Hosts with protection in the event of lawsuits arising out of single/multi-day functions with or without service of alcohol.
Designed for
Hosts of single/multi day events who are seeking coverage (other than 1 day reception style event - ALL events with live entertainment or sports MUST be submitted on this form) OR
Hosts of single/multi day events where NO alcohol will be served (however, liquor extensions are available)
Coverage
We offer limits of liability from $1,000,000.00 to $5,000,000.00 with deductibles from $1,000.00.
Coverage included: Commercial General Liability, including Third Party Property Damage/Bodily Injury, Medical Payment ($2,500.00pp/$25,000.00 max), Non-Owned Auto, Food and Beverage Product Coverage, Cross Liability, Employees/Volunteers as Additional Insured and Tenant's Legal Liability ($500,000.00 +)
Examples of events
Meetings, family reunions, music festivals, concerts, ball tournaments, street parties, conventions, film shoots, hockey tournaments, theatrical performances, youth dances, film festivals, camps, rodeos, craft shows and more...
Exhibitors
Are you running an exhibitor booth, vendor booth or kiosk at an event, flea market or mall?
Having a wedding?
You might want to look at our NEW Weddinguard package. It Includes three(3) 24 hour periods of liability coverage as well as cancellation coverage and much more. The cost is comparable to our Party Alcohol rates; be sure to check it out!
Having a very small, 1 day event with no alcohol?
You might want to look at our NEW Simplified Event Liability application for small 1 day events such as ceremonies, baby showers, meetings or luncheons with NO alcohol.
If your event is not listed on the Simplified Event Liability application, a full Special Events Liability application must be submitted.


For Eastern Canada (ON, NB, NS, NL, PE) click here
For Western Canada (BC, AB, SK, MB, YK, NT, NU) click here

Please note that we are unable to provide you with a quote for events more than 120 days in advance.
Contact information
For Eastern Canada risks, contact:
Kelly Smith at 1-800-265-8098 ext: 226
e-mail: This email address is being protected from spambots. You need JavaScript enabled to view it.
For Western Canada risks, contact:
Rebecca Anscombe at 1-800-661-1608 ext: 221