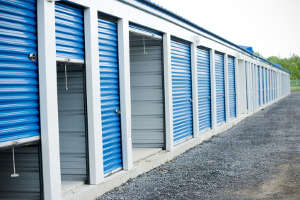 This program offers all risk replacement cost coverage for contents while stored within a PAL approved storage facility only.
We are unable to provide coverage for contents stored on a commercial or private property. Please click here to search our approved facility list. If the facility is NOT on this list, you may submit a Facility Questionnaire with a minimum of 2 pictures for approval. (internet photos not accepted)
Designed for
Temporary storage of goods during transitional times, home staging for sale, etc. Long term storage of excess household goods or commercial contents, stock, etc.
Coverage
Policy terms range from 1-6 months, 9 months and 12 months with extensions/renewals available upon request.
Contents values range from $5,000.00 to $800,000.00, increasing in $5,000.00 increments only.
Personal Legal Liability coverage is also available, from $1M to $5M and including $500,000.00 Tenant Legal Liability coverage at the storage facility, for a minimal cost.
*Liability coverage is NOT available with Commercial Goods policies*

Cancellations

Policies may be cancelled upon receipt of a signed Released of Interest within 30 days of the cancellation date. Partial refunds are calculated on a short-rate basis, with a minimum retained premium of $50.00. All PAL fees are fully earned, and a minimum $25.00 cancellation fee will apply.
PLEASE REVIEW YOUR RENTAL AGREEMENT OR CONTRACT PRIOR TO SUBMITTING YOUR SUBMISSION AS ANY CHANGES AFTER POLICY ISSUANCE WILL BE SUBJECT TO A $25 FEE AND / OR ADDITIONAL PREMIUM.
Contact information
For additional information on this program please contact:
1-855-464-0464
fax: 1-519-428-5661