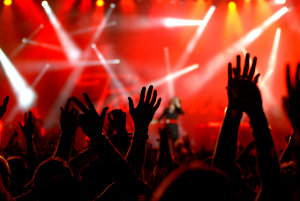 This program offers protection against the unexpected. No matter how much you plan for an event, there can always be circumstances that are beyond your control.
Designed for
Our Event Cancellation & Non-Appearance program is a financial risk management tool used to protect against loss of revenue or extra expenses caused by uncontrollable circumstances.
Insurable perils
Inclement weather, natural catastrophe, speaker/key individual non-appearance, power failure, governmental intervention, terrorism, etc.
Popular event types
Outdoor festivals, trade shows, sporting events, conferences, film shoots, concerts, carnivals, corporate events and many more!
PLEASE REVIEW YOUR RENTAL AGREEMENT OR CONTRACT WITH THE VENUE PRIOR TO SUBMITTING YOUR SUBMISSION AS ANY CHANGES AFTER POLICY ISSUANCE WILL BE SUBJECT TO A $25 FEE AND / OR ADDITIONAL PREMIUM.
Contact information
For additional information on this program please contact:
Amanda Erdelac at 1-800-265-8098 ext: 231