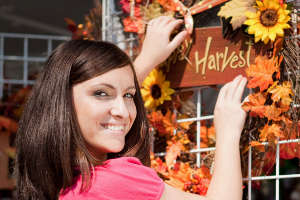 This program offers protection to individuals, organizations or companies who have a kiosk at a show, mall or market.
Designed for
Individuals, corporation or other organization that set up a booth, kiosk, table or a stand at any type of event. This program is ideal for any exhibitors at consumer shows, trade shows, craft shows, food fairs, festivals, concerts, malls, flea markets and farmers markets.
Automatic quote/ bind
In order to qualify, you must be setting up in Canada only, and have no explosives, weapons, chemicals, fertilizers, pesticides, pollutants, body piercing/tattooing or animals for display/sale. Our online quote/bind system will produce confirmation of insurance within minutes! Click on APPLY NOW button below.
Coverage available:

$1,000,000 to $5,000,000 Commercial General Liability – With or without Food/beverages coverage


$250,000 Tenant Legal Liability – covers liability for damage to premises you rent

$25,000 "All Risks" Property Coverage, including coverage ''in transit'' for 48 hours
before and after the show.
PROPERTY EXCLUDED: Jewellery, fine art, precious stones, antiques, furs, plants, shrubs, money and securities, automobiles, motorcycles and any other vehicles licensed for the road
Ask about our Collectible Program for various excluded items above.
3 pricing options: 1 to 30 consecutive days, 1-6 months or 6 to 12 months. Please consider selecting a longer term to take full advantage of our very competitive rates!
Manual rating
If you do not qualify for automatic pricing, our online form will allow you to submit your request to our underwriters for review.
If you are a Canadian exhibitor/vendor attending a show/event in the U.S., please click here to complete a printable application
Extras...
Show hosts.... PAL now offers a NEW 'blanket' exhibitor policy! Ask your underwriter!
PLEASE REVIEW YOUR RENTAL AGREEMENT OR CONTRACT WITH THE VENUE PRIOR TO SUBMITTING YOUR SUBMISSION AS ANY CHANGES AFTER POLICY ISSUANCE WILL BE SUBJECT TO A $25 FEE AND / OR ADDITIONAL PREMIUM.
Contact information

Please dial 1-800-265-8098 EXT: 828 or 1-800-661-1608 EXT 828 to reach an Underwriter
or Email Paula Easton This email address is being protected from spambots. You need JavaScript enabled to view it.