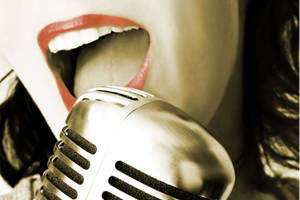 This program provides General Liability and Property coverage for many types of performers such as musicians, singers, dancers, D.J.s, actors, buskers, street performers, karaoke operators, rock/pop bands and much more.
Designed for
Individuals or groups that are hired to perform at an event. This program was developed as many venues/hosts now require each party involved in the event to carry their own liability coverage, including performers.
To qualify
The event host must already carry liability insurance for the event itself. The Insured must be hired to perform only, not to organize the event. If the Insured is organizing the event (renting the space, selling tickets, etc...) please complete our Special Events Liability application.
Coverage
We offer limits of liability from $1,000,00.00 to $5,000,000.00 with a $500.00 deductible. Policy package also includes up to $25 000.00 of property coverage for equipment, instruments and more.
**NOW AVAILABLE** Rental Reimbursement Option. If your equipment is lost or damaged and you must rent replacements for the gig, the policy will reimburse you for the expense (some restrictions apply).
*Property must be stored at a location with locked doors or a working alarm or 24 hour security while not in use.
"Per day" or annual coverage now available!
*Excludes all performances at nightclubs.
PLEASE REVIEW YOUR RENTAL AGREEMENT OR CONTRACT WITH THE VENUE PRIOR TO SUBMITTING YOUR SUBMISSION AS ANY CHANGES AFTER POLICY ISSUANCE WILL BE SUBJECT TO A $25 FEE AND / OR ADDITIONAL PREMIUM.
Print Application - East
Print Application - West
Contact information
For additional information on this program please contact one of our Underwriters:
1-800-265-8098 ext: 828
or e-mail: This email address is being protected from spambots. You need JavaScript enabled to view it.