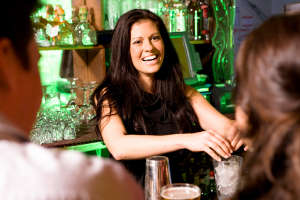 This program provides protection for individuals and organizations who serve alcohol to the public.
Designed for
Volunteers or full/part time employees whose occupation includes serving alcohol. The group server policy is designed for service clubs or other organizations who are seeking Liquor Liability coverage on an annual basis
Coverage
Server insurance offers annual protection for individuals who tend bar or wait tables. This policy offers $1,000,000.00 or $2,000,000.00 Liquor Liability coverage with a $250.00 deductible.
Contact information
For additional information on this program please contact:
Shelley Blake at 1-800-265-8098 ext:223